Limited Time - Get Your Shockwave Torch For Over 50% Off
The Only Tactical Light Biologically Proven
To STOP An Attacker…
From The Inside Out
It's scary to see what's happening to America, isn't it?

Think about what you see on the news all the time now.

Every single day you hear reports of people just like you being attacked, beaten, raped and even killed…

Terrifyingly, it usually happens for the dumbest reasons; like someone getting assaulted for wearing a Donald Trump hat, or murdered for their expensive phone.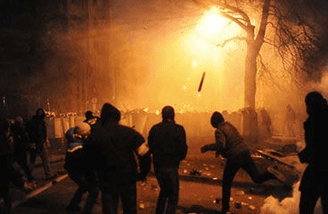 Worse yet is how this violence shows no sign of slowing down.

And while people of all ages are at risk… the older generation (those 45+) are the most likely to become victims.

For this reason every single person should be prepared to protect themselves.

If you're not prepared…
You Might As Well SCREAM
"I Want To Be A Victim! "
Of course, the easiest way to avoid being a victim is to use the #1 (and most obvious) choice for self-defense...

A gun.


Sadly… because of 8 years of Obama and a growing anti-gun movement… using a gun for self-defense is getting harder by the day.

You'll lose count quickly if you ever try and figure out all the places you can't have a gun.

Because guns are prohibited in so many places you need another ultra-effective self-defense tool.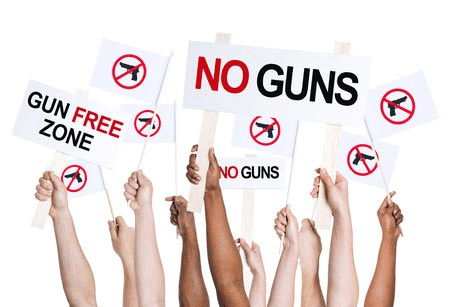 You might think a knife is the next obvious choice…

Nope. Knives won't do either.

That's because they're extremely hard to use in self-defense situations and they're also impossible to bring with you everywhere you go.

So how are you supposed to defend yourself against merciless thugs if you can't use a gun or a knife?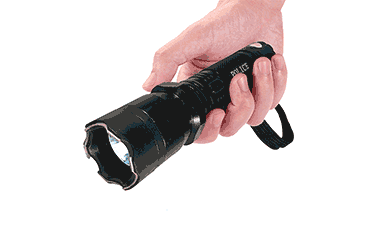 The answer to this perplexing problem is simple.

You simply need to use the Shockwave Torch - the world's most bada** and best tactical flashlight for self-defense.

In two seconds you'll discover how this seemingly normal flashlight is proven to stop an attacker in his tracks... and make him SH*T his pants in the process.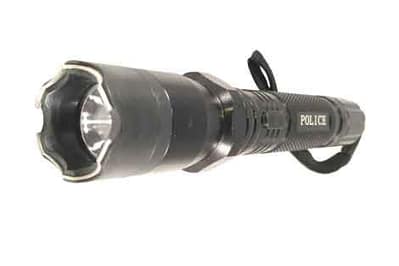 The Incredible Reasons Navy SEALs Urge All Americans
To Carry Gear Like The
Shockwave Torch
FACT: Tactical torches like the Shockwave Torch are some of the most effective self-defense tools on the planet.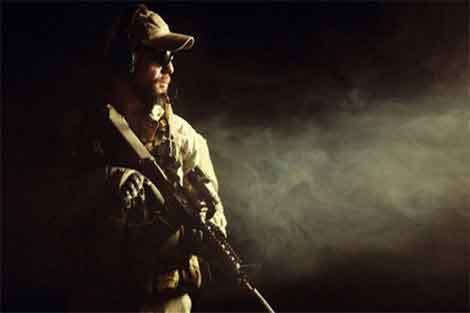 Advanced military units like the…
Navy SEALs
Delta Force
Green Beret
Army Rangers
Marine Force Recon
And more

All carry tactical torches like the Shockwave Torch every single day.

And there are a ton of good reasons why you should follow their lead and get the Shockwave Torch for self-defense today!
The Shockwave Torch
Is Bright Enough To Temporarily Blind An Attacker
Well, almost.

If you shine an ordinary flashlight in someone's eyes it's annoying.

But the Shockwave Torch is so bright it fries eyeballs like a hotpoker.

Shine it in an attacker's eyes and it'll cause immediate and temporary blindness.


PLUS, that blazingly bright light also lets you see absolutely everything when it's pitch-dark out.

To survive a deadly attack (or to survive in a crisis) you have to see everything clearly.

And the Shockwave Torch will let you do that with ease.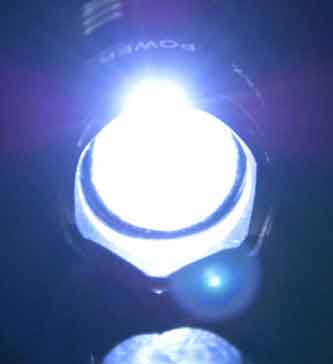 The Shockwave Torch Is A Superior Self-Defense Weapon

Another reason the Shockwave Torch is the best tactical torch for self-defense is because it'll shred an attacker in an instant.

Unlike normal flashlights, the end of the Shockwave Torch has a super-sharp crenulated bezel.

The purpose of this bezel is as simple as it is disgusting.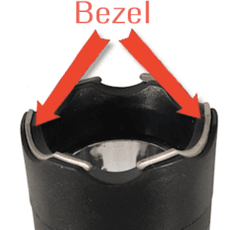 If you're attacked... SLAM it in someone's face!

The ultra-sharp and jagged edges will shred soft tissue like eyes and cheeks as though they've been sitting in a crockpot for 16 hours.


This tearing and shredding will send them in a whirlwind of pain and paralyze them so you can escape.

Now you can see why Navy SEALs and others owe their lives to tactical torches.

And in two seconds you'll see what makes the Shockwave Torch the best self-defense tool in the world.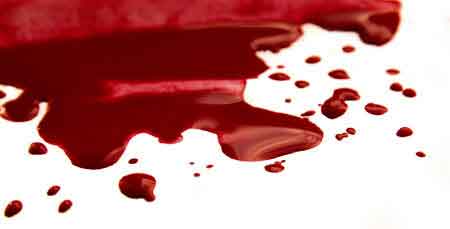 Discover The #1 Reason The Shockwave Torch Is The Most "Shocking" Self-Defense Torch Ever
Now that you've realized a tactical torch fries eyeballs and shreds face tissue doesn't it make sense why a
battle-hardened Navy SEAL would carry one?

Just the same, it makes sense why everyone seems to be selling tactical torches.

Truth is tactical torches are a dime-a-dozen right now.

The reason why they're everywhere is simple.

America is getting more dangerous and people are desperate to have a self-defense tool they can take everywhere they go.

Problem is... all the tactical torches everyone else sells are nearly identical.
The Shockwave Torch Is Not Like Every Other Tactical Torch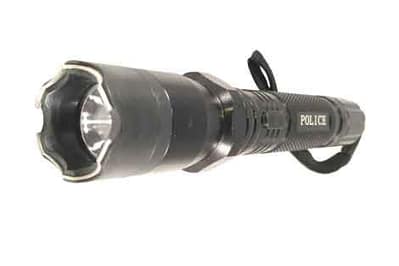 And once you see what it does…

You'll immediately understand why this brutal tactical torch is one of the best self-defense tools on the planet…
The Shockwave Torch Will Temporarily Stun and Paralyze An Attacker
The Shockwave Torch is a 2 amp, 4.5 million volt stun light.

Since you might not be an electrician let me explain what that means.

2 amps and 4.5 million volts packed into a 6.5-inch light means it's SO POWERFUL it will temporarily disrupt the rhythm of an attacker's heart before he tries to slit your throat.

This non-lethal shock will temporarily paralyze them, giving you a chance to escape their clutches.
In fact, it generates so much electricity…the included rechargeable battery only charges when plugged into your home's outlet.

Yeah, it's that powerful!

Best of all?

It's safe to carry… and incredibly easy to use.

It's equipped with a safety so you can carry it and not hurt yourself.

To electrocute an attacker, simply press the button on the other side of the "ON" button and it will discharge a frightening amount of power.

To carry safely, switch to "OFF" and you can take it anywhere.

Of course, if that's all the Shockwave Torch did I'm sure you'd agree it's definitely one of the best tactical torches for self-defense ever created.

BUT it does so much more!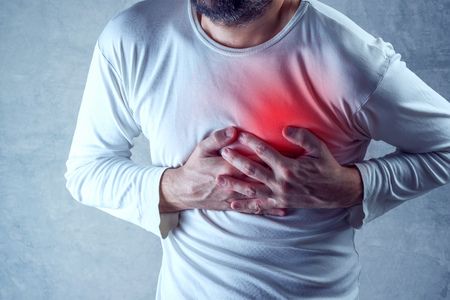 4 Bonus Reasons That Make The Shockwave Torch Amazing
The simple fact the Shockwave Torch is a powerful stun gun should be enough reason to get this amazing tactical light.

However, that's not the only thing that makes it one of the most elite tactical torches on the planet.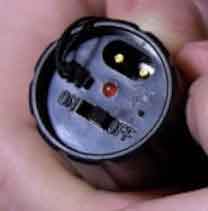 • It's "Nuclear Blast" Bright: The Shockwave Torch stands head and shoulders above other tactical flashlights because it uses an ultra-powerful LED bulb.

This bulb lasts 100,000 hours so you'll get a lifetime of use out of it.

But the best part is how bright it is!

This incredible bulb fires off blinding light. Flick it on and your Shockwave Torch illuminates 10x the area of other lights. Not to mention it will fry an attacker's eyeballs in an instant, keeping you safe in this dangerous world.

• It's Built Like A TANK: The Shockwave Torch is as tough as nails.

Made with an ultra-light and ultra-rugged combat aluminum body, every inch of it is reinforced so you can use it and abuse it for years.

And not only will it give you years and years of blinding light... it promises to fend off violent thugs when you need it to!

• It's So Easy To Use: There's nothing complicated about the Shockwave Torch - which makes it great for anyone over 18 years of age.

To use the Shockwave Torch to light up a football field just press the long switch on the top of the flashlight.

Simple as that.

Then to put it in SHOCK MODE all you do is switch it from "OFF" to "ON" on the bottom, and then press the small circular button to drop a thug in seconds.


With your Shockwave Torch by your side, you'll be protected anywhere and everywhere you go.

Plus, it's just 6.5 inches x 1.5 inches and only weighs 4 ounces, which is the perfect size to carry around in a purse, a car, or a pocket!

Say goodbye to bulky tactical flashlights forever.

It's pretty easy to see why the Shockwave Torch is the hands-down champion of tactical torches for self-defense.

And in two seconds you'll discover how to get a special deal on this amazing light!



Would You Like To Get A Great Deal On This Amazing Self-Defense Torch?
You can plainly see why the Shockwave Torch is the best tactical torch for self-defense.

It's super bright… incredibly lightweight… built like a tank… and has ENOUGH POWER to put a dangerous attacker in a coma!

But there is only one problem with it...

You cannot get the Shockwave Torch in stores.

Believe me, I tried. No matter how hard I looked, getting the Shockwave Torch in stores was impossible!

Fortunately I fixed that problem and started making it myself to start selling in stores.

Because I know this is the best self-defense torch around I'm preparing to sell it for $60.

Good news is you won't pay close to $60 for this brutal self-defense tool.

Don't get me wrong, I think $60 is beyond reasonable for this light.

After all, a tactical torch that is so bright it's "night-ending light" and packs 4.5 million volts of thug-stopping power is probably worth more…

Fact is some tactical lights sell for as much as $200!!!

But because you're on this page you can get the Shockwave Torch for much, much less.



Revealed - The Incredible Low Price Of The Shockwave Torch
On this page and this page only…

You can get the Shockwave Torch for the low, low price of $49.95!

Tell me that's not a great deal!

Heck, that's the price most companies charge for flashlights that just light up and do nothing else!

WARNING - This deal won't last long.

As soon as I start selling in stores this torch is going to be $60.

But you can get it for only $49.95.

Getting your Shockwave Torch is simple.

All you've got to do is press the orange button below and you're on your way.

But You Have To Hurry!

I'm hoping to launch this bad boy in stores at the full price of $60 soon.

And this special deal is only available on this page.

So if you want the baddest, most powerful tactical torch on the planet…

Click the orange button below and get your Shockwave Torch Today!

Don't wait. Get yours now!



Plus You'll Get A Free Tactical Backpack with Your Order (Next 174 Customers)
If you're one of the next 174 order the Shockwave Torch today not only will you be the owner of one of the most powerful flashlights known to man…

You'll also receive a Free Tactical Backpack with your order.

That's right. A Free tactical backpack just like the ones you see in tactical shops nationwide.

This backpack is perfect for the range, a day out hiking or to hold all your survival gear.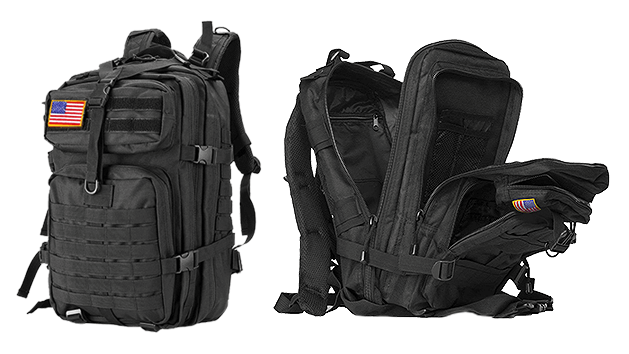 It's roomy and keeps gear organized: With 7 total pockets, and 3 interior pockets and multiple storage compartments it'll hold all your gear, and it'll keep


Incredibly comfortable: Thanks to the padded straps and padded backstay along with the adjustable straps it's it one of the more comfortable bags you'll own.


It'll stand up to all kinds of abuse: It's made of bombproof 600 Denier nylon, which means you can treat it like dirt and it won't care one bit.


Adapts To Tough Environments: The military-grade MOLLE system allows you to add on extra gear so you can customize your pack with additional pouches, accessories, holsters, scabbards, etc.

This is is the go to bag for thousands of Americans all over the nation. Veterans of the armed forces, police officers, gun guys, preppers and more.

The regular price for this bag is $49.97, but the next 174 people who order an Shockwave Torch today will get one for Free today.

If you're wondering why you're getting it Free it's simple.


We simply have too many of them in the warehouse and they're taking up too much room.

So we're literally giving them away to get them off the shelves.

Obviously we're not going to give every single one away…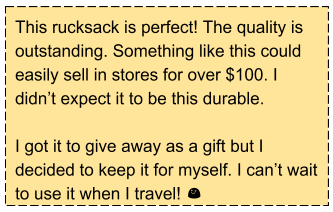 But we're more than happy to give the next 174 customers a Free one today.

So if you want a Free Tactical backpack with your Shockwave Torch just click the Big Orange Button Below.


Your Shockwave Torch Comes With A Money-Back Guarantee
Once the Shockwave Torch arrives in your home and you fire up this 4.5 million volt stun gun I'm sure you're going to fall in love with it.

I mean, I know you'll appreciate how bright it is AND that it could help save your life.

However, if for any reason (or no reason at all) you're not satisfied with your torch let me know and I'll refund every penny you spent.

No questions asked!

Just let me know and I'll wire the money back to you instantly.

I know you're going to love it, but I just want you to rest assured that your purchase is 100% protected.

Now hurry up and get your Shockwave Torch before it's too late.

Press the orange button below now.


On the Fence?
Here's Our Rock-Solid Money-Back Guarantee
Look, I want you to be 100% satisfied with your purchase of the Shockwave Torch.

And I really want you to enjoy the heck out of it.

That's why I'm giving you my unconditional money-back guarantee.

If for any reason you're not happy with our product, you have a full 90 days to get every penny you spent refunded.


That's a real guarantee - and one I'm proud to stand behind.

I won't take a lick of your hard-earned cash if you're not beyond thrilled with your purchase today.

I hope that sounds fair.

Don't wait!

Click The Big Orange Button To Get Yours!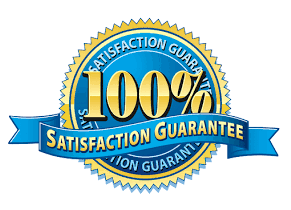 Remember, supplies are limited, so this deal could be gone by the time you come back to this page.